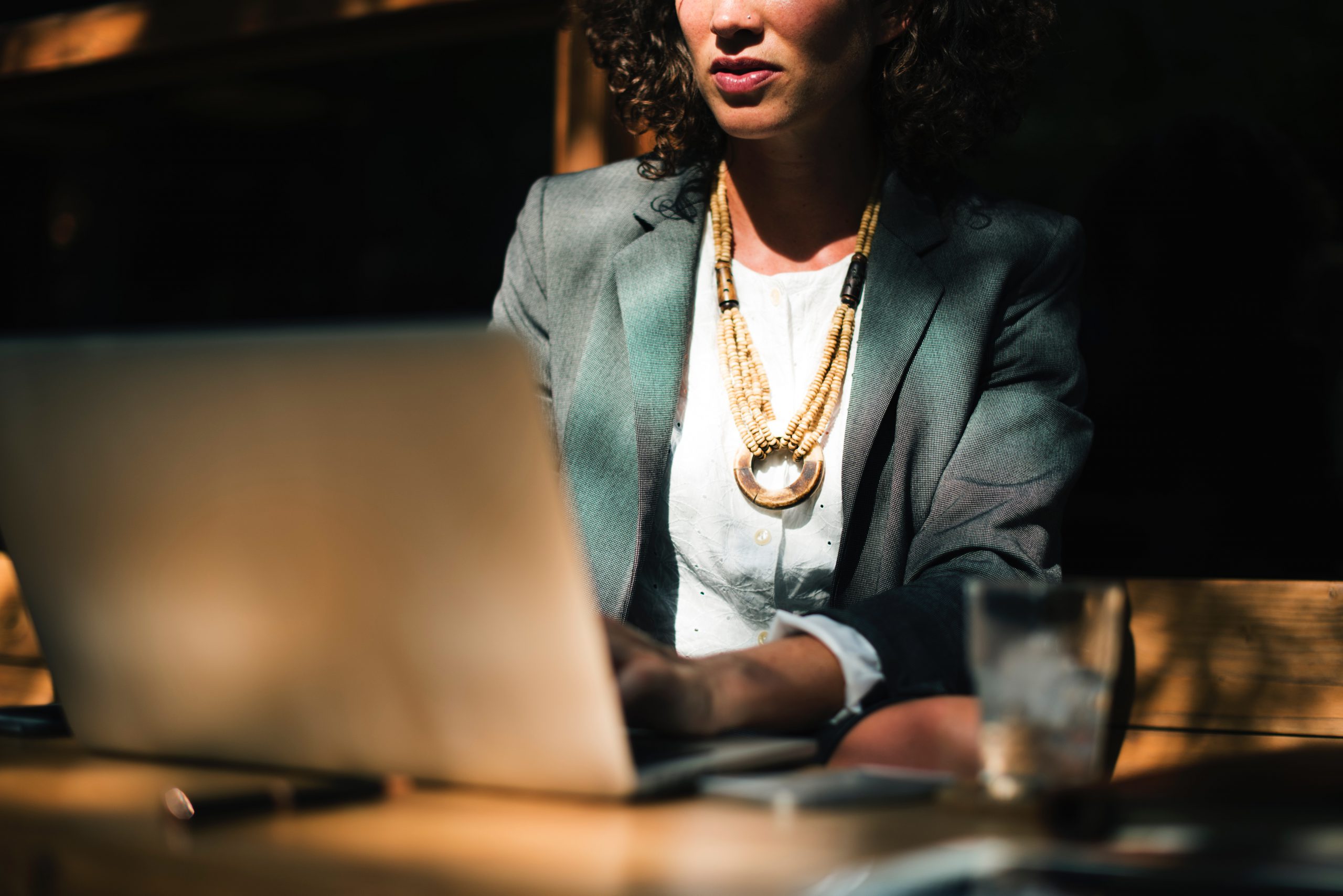 How to Write a Successful Job Description
When you post a user experience (UX) job description, particularly in the current candidate-driven market, you have about 30 seconds to entice someone to want to read further and decide if they want to work for you. So, attracting the right candidate to fill a UX role must begin with the right job description.
Your goal in writing a job description should be twofold:
    Attract the right people for the job

    Detract the wrong people from the job
Sounds simple enough but, without following a list of guidelines, job descriptions can easily miss the mark costing you the additional time and effort required to weed through those who aren't a good fit.
As a UX recruiting firm with a solid foundation and background in all things UX, we have developed a series of tried-and-true methods to craft job descriptions for our clients and create the most value in their application. When you take the care to craft an impactful job description you gain candidates that are genuinely interested in what you have to offer and are not only qualified but capable of successfully filling the available role.
Identify Your Needs
Before putting pen to paper, or more likely fingers to keyboard, you should begin by identifying your specific needs. If you're looking for a UX designer, what does that mean to your organization specifically? Titles can mean different things to different people, so breaking down your specific needs within this role is critical.  You may be looking for a senior VP of UX who will be managing a small team of two while strategizing and doing hands on work, or a UX designer whose primary role will be rooted in hands on research. Whatever the role, be sure to break it down by title, function, and scope.
Scope it Out
When specifying scope, it's important not to forget a few key factors including who this individual will be reporting to and what their day-to-day tasks will look like. Consider the general skill set necessary to successfully fill the role, and the potential assets they will be producing. In the case of a UX designer, will they focus on prototyping or wireframing? Will they be involved in creating personas, conducting research, or producing visual design?
Set expectations for daily/weekly/sprint deliverables and set potential candidates up with a clear outline of what successful performance looks like. When you spell it out, candidates can then, at a glance, know if they will be a good fit. And those who won't be will likely move on rather than further pursue the role.
To Domain or Not to Domain
That is the question. And the answer is… it depends. If the role requires skills that are transferable across industries, then you needn't include what the domain is. However, if there's specific industry experience that's required to successfully perform the role, such as an in-depth understanding of banking or pharma regulations, you should be sure to include it.
Additionally, and specifically in the UX world, it's important to distinguish along with domain what platform your role will be working on. For example, if you're working on an enterprise app, you may not want a candidate who has worked solely on marketing websites, as each has different functions and processes. Conversely, at a company like Motivate Design, who works with a variety of brands and platforms, you may want someone with a broad skill set who can be comfortable moving from a banking app to an enterprise app, or mobile to desktop.
In this case, a bad job description will contain no, or very vague, domain or platform specifics, leaving that conversation for the interview process. By being forthright with the requirements needed to successfully fill the role, you will allow potential candidates to self-filter and end up with a pool who will better serve the needs of the job.
Culture Shock
When enticing individuals to be a part of your organization or team, culture plays a big role. What values are important to you as a collective and how do those values translate into your operations? If things like retreats, group lunches and collaboration are important to your team, be sure to include them. And the same goes for an environment where there will be more independent work. Letting potential candidates know where and if they will fit in is just as important as if their skills align with the needs of the role.
It's also important to stop and ask yourself, "What is the current perceived value and understanding of UX within our organization?" If your organization has a clear understanding of UX and has a great respect for it, it may be easier for potential employees to fit in and add value to the team. But if you feel that your organization lacks a grasp on the full value and benefits of UX, you may want a candidate with experience that lends to them being more of an advocate and evangelist for UX to your stakeholders.
At Face Value
Remember, this is a two-way street. Just as you are searching for the best candidates to fill a role, candidates are looking for the best organizations that align with their values and needs. Ask yourself, "What would make me want to apply for the job I'm offering?"
In a candidate-driven market, it's important to include a brief description of the value that working for your organization will provide and why individuals should desire to work for you over someone else. Pick the top perks that make your organization great, for example, if you're a well-funded startup with a comprehensive benefits package that offers unlimited growth potential, and be sure to make them clear.
Transparency is Key
One of the biggest mistakes we see in job descriptions is the lack of transparency and clarity. But being honest and upfront is imperative in creating a job description that will be successful. Clarity should be given around each aspect of the role, making sure to include the necessary experience that the potential candidate will need. If they will be managing a team of two, say it. If they need experience strategizing, include it. And remember, this isn't just about the candidate, this is also about the organization and its role in the relationship. The more honest you can be up front, the better.
There's a fine line between casting a wide net to get a lot of candidates and being specific enough to get the people you want. So, be sure that the details being included are necessary to success, and not simply thrown on the page. If done right, your job description will not only attract the right candidates and weed out the wrong ones, it will set you apart from other organizations. By providing a level of care and thought early on in the process of seeking a UX employee for your team, you can create a trust in your brand and bring the right people into your organization.
About UX Hires
UX Hires (www.uxhires.com) helps you build your dream UX team or find you the perfect UX job. We are experts in User Experience recruitment and understand brands and agencies alike. Thanks to our affiliation with Motivate Design (www.motivatedesign.com), a leading User Experience research and design agency, UX Hires has an unparalleled understanding of the UX Design, UX Research, and Visual/UI Design space and reach within the community.